2 min read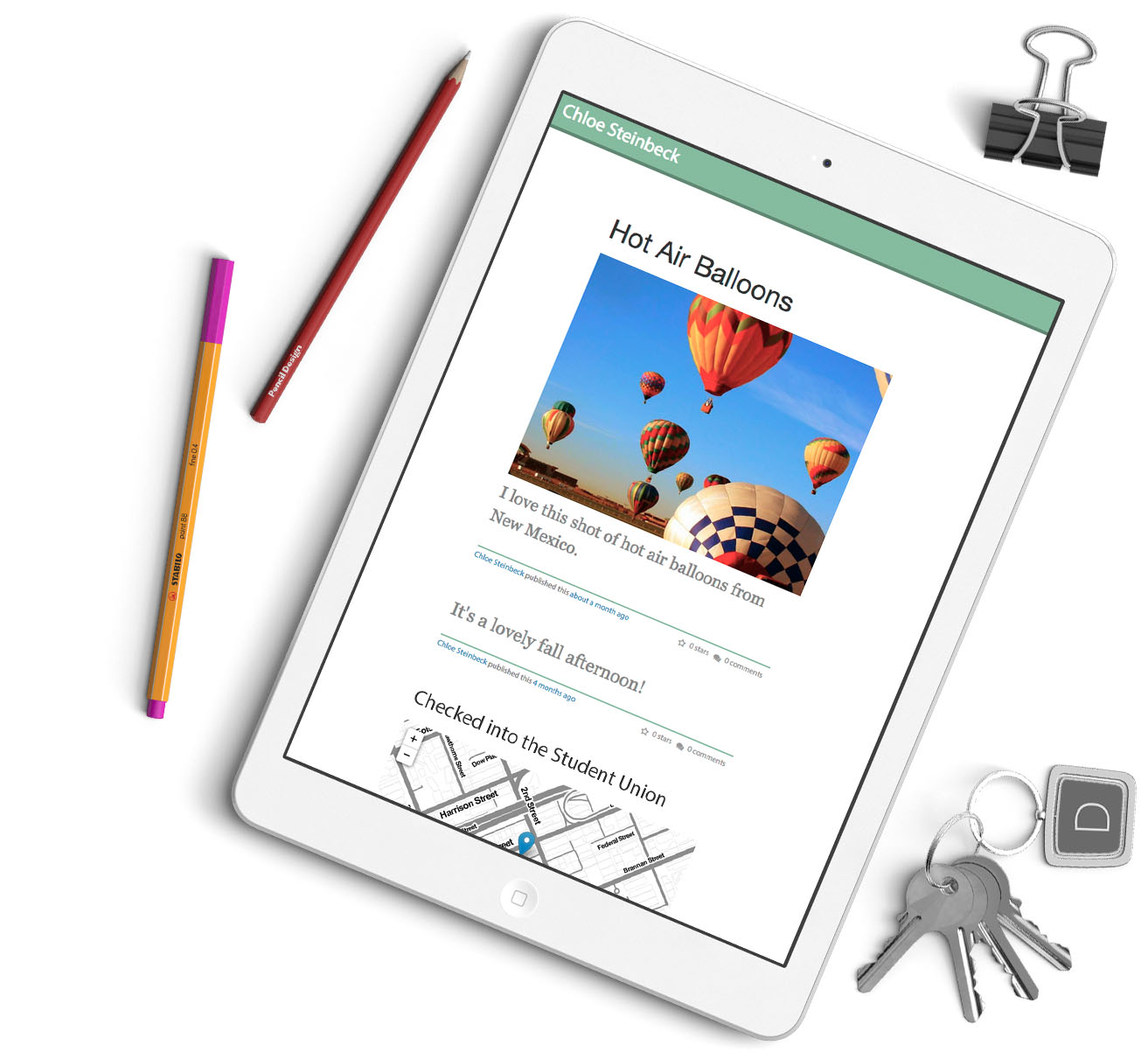 One of the best parts of my job is speaking to educators and learning about how they teach. Teachers are amazing: creative and inspiring, often in the face of limited resources.
A trend we've seen is that teachers are frustrated by the social publishing and discussion features provided by their Learning Management System. While an LMS can help with grades and assignments, often it's important for a class to share their reflections, discuss ideas with each other, and post links, bookmarks and other resources relevant to their class from the outside world.
Known has always let you publish and discuss in a group using a variety of media: blog posts, bookmarks, status updates, audio, photos and more. It's always been mobile-first, had a choice of visual themes, and included full search and hashtag support. Recently, we also added per-post access permissions, so you can choose how widely you share your thoughts. (Not everyone is comfortable publishing to the whole group right away.)
Now, we've added a few new features to our turnkey campus product that we think make Known even better for class use.
Seamless single sign on integration with your LMS via LTI. If you're unfamiliar with LTI, it allows you to create a very simple single sign on link from your LMS. Students just click a link from their class in the learning management system and they're immediately logged into their class Known site.
A searchable student directory. See who else is in your class, search for them by name or profile information, and click through to see what they've posted.
File uploads. This is probably our most-requested feature: the ability to post any file, as well as your thoughts about them. If you need to share a PDF or a Powerpoint presentation with your class, now you can.
These features are only available as part of Known's campus plan, which also comes with unlimited storage and bandwidth. We think it's a great solution for institutions and educators who want to add better social discussion and publishing to their classes.
To learn more, check out Known for Education, or get in touch to have a conversation with us about how we can support you.